His Art
Available for purchase.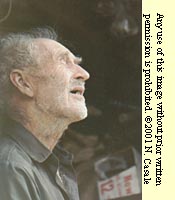 About Lewis Smith
His drawing, writing, and painting on recycled paper, cardboard, and the walls of his house and buildings reflects his preoccupation with muscular women boxers and wrestlers, trains, time, and money.
He lived most of his life in the woods of Ohio, alone after the death of his mother. Lewis Smith passed away in 1998.